Cardenal Mendoza Torrijas with vanilla ice cream
02 April 2019
The British might call torrijas bread pudding, while the Americans would probably see it as a Spanish variation of "French Toast." This "sweet" is traditionally eaten during Lent, the 40-day period before Easter. It is believed that torrijas originated in Andalucian convents during the XV century as a way to use up stale bread. Try our twist on this classic dish for Easter with Cardenal Mendoza.
Ingredients
8 slices (1 loaf) of Viennese bread from the previous day
1 litre of whole cream milk
1 cinnamon stick
Peel of a lemon
Peel of an orange
230 grammes 
Cinnamon powder
3 eggs beaten
Olive oil enough to fry
300 ml of water
120 grammes of brown sugar
100 ml of brandy Cardenal Mendoza
4 scoops of vanilla ice cream.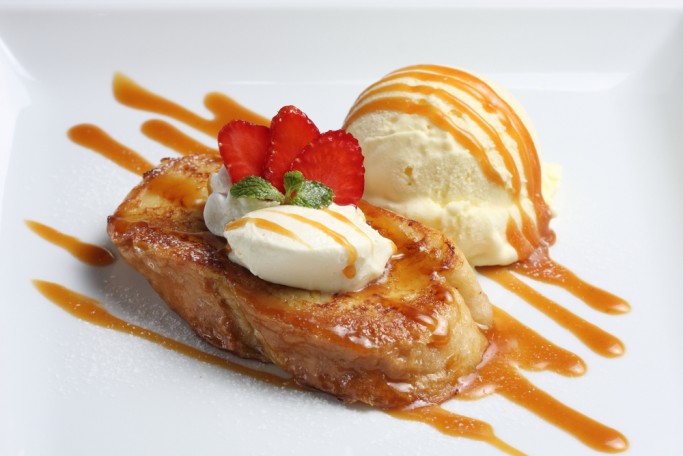 Elaboration:
Slice the bread into slices of about 2cm of thickness
Bring the milk to the boil together with the sugar, lemon and orange peels and the cinnamon stick 
Dip the slices of bread into the milk and then into the beaten egg mix 
Heat the oil to about 160 degrees and fry the bread turning each side after about 1 minute each side or until golden brown
Set the fried torrijas in a plate 
Boil the water, brown sugar and brandy Cardenal Mendoza allowing to boil for 2 minutes.  Then pour this syrup over the torrijas
Let stand them and serve with a ball of vanilla ice cream.
To give it the final touch, spread a little more of the syrup that we created previously over the torrijas and garnish with fresh strawberries
You May Also Like
Straight from the bota