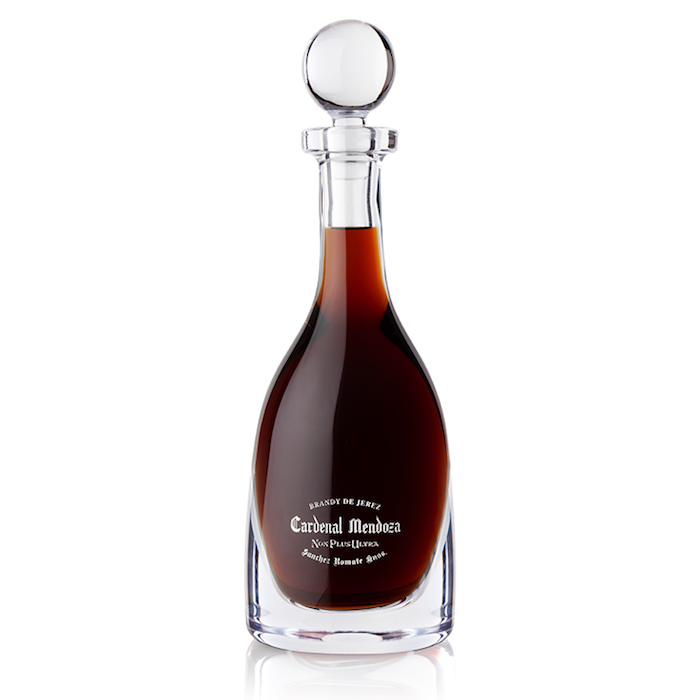 Brandy de Jerez
Non Plus Ultra
Cardenal Mendoza Non Plus Ultra is our flagship Sherry Brandy, the oldest expression matured in only 38 casks for an average of 50 years at the bodegas Sánchez Romate. Discover the most highly appreciated Brandy de Jerez, since 1887.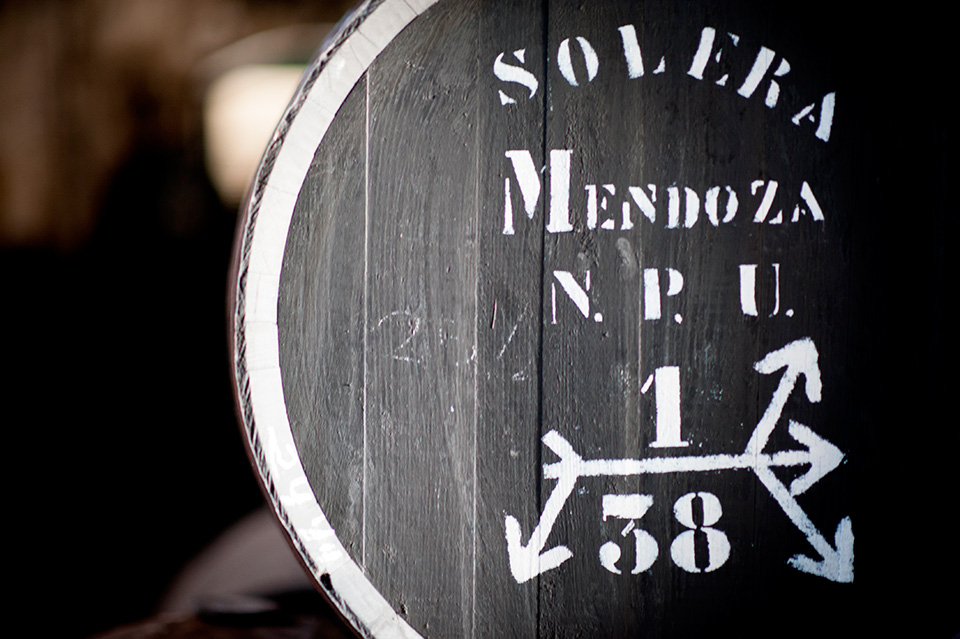 The Legacy of Non Plus Ultra
The top brandy in the Cardenal Mendoza range, began in 1971.
Prior to the 200th anniversary of Bodegas Sánchez Romate Hermanos, 38 barrels of brandy were set aside for further ageing to commemorate the bi-centenary with a truly special brandy. After decades of more ageing, the result was the inimitable Non Plus Ultra, a brandy which represents an evocation of over two centuries of experience at Sánchez Romate.
Cardenal Mendoza Non Plus Ultra is a Solera Gran Reserva Brandy and is the Bodega's flagship Brandy, aged for an average of 50 years.
Cardenal Mendoza Carta Real brandy, already 25 years old, is further aged in American Oak barrels previously seasoned with old Oloroso Sherry. Such a prolonged period of ageing allows many more nuances to be accumulated and results in a highly sophisticated and desirable brandy which is bottled in an elegant decanter.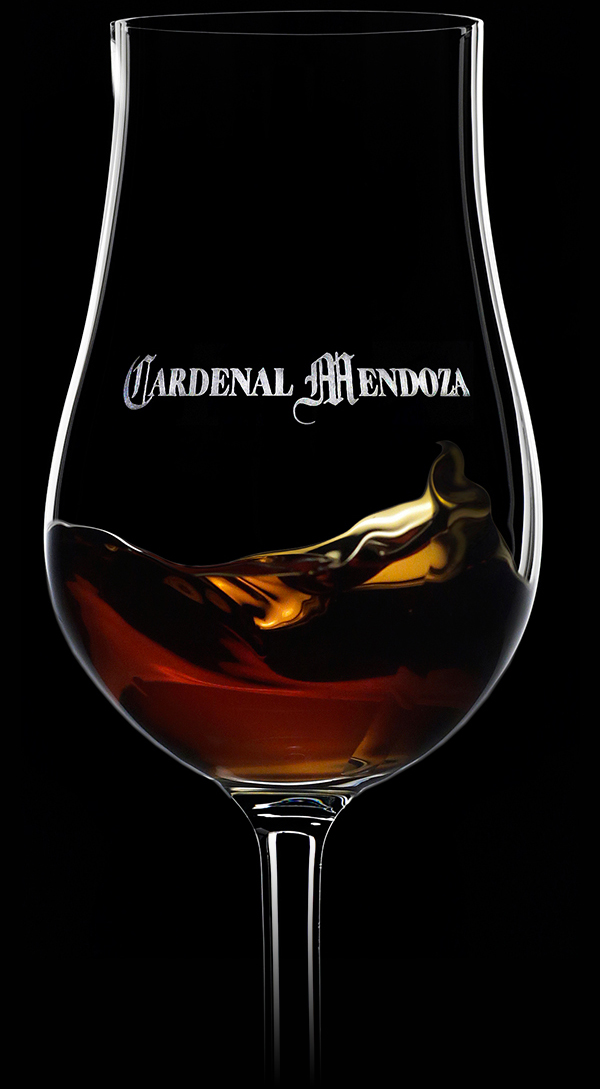 Tasting Notes: Cardenal Mendoza Non Plus Ultra
Cardenal Mendoza Non Plus Ultra displays a tantalisingly deep old mahogany colour, bright and flecked with hints of copper.
On the nose there are complex aromas deriving from the very oak of the barrels and the Oloroso Sherry they once contained with subtle notes of dried fruit and nuts, dried orange peel and warm spice, all perfectly homogenised.
On the palate the brandy is dry, very smooth and well-rounded with a depth of flavour which seems to constantly produce another subtlety. The finish is warming and persistent, inspiring one to contemplation.