Cardenal Mendoza Golden Week 2022
Cardenal Mendoza has come up with a new proposal for Golden Week 2022: innovative, creative and unforgettable experiences for brandy-lovers, mixologists and drinks professionals, which will help you to discover the rich notes and exciting potential of this extraordinary drink.
Cardenal Mendoza, the prestigious Solera Gran Reserva sherry brandy from the Sánchez Romate winery, will celebrate the 7th edition of the Golden Week with a series of events taking place in various locations around the world, from 25th to 31st October 2022.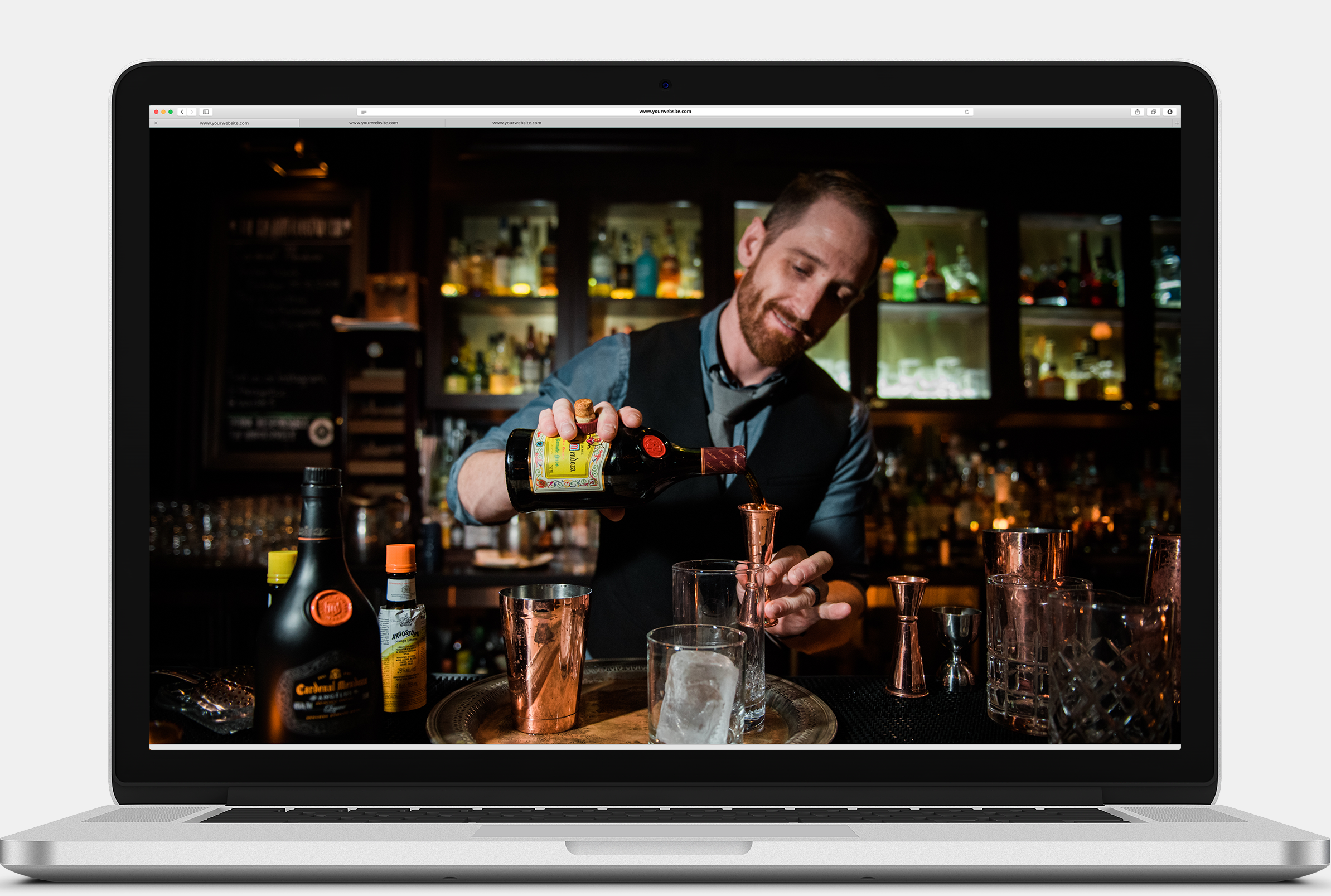 Cardenal Mendoza Cocktail Competition, Cardenal Mendoza Classic Cocktails, Concerts
Cardenal Mendoza Cocktail Competition: Bartenders from all over the world have proven that Cardenal Mendoza brandy has an extraordinary depth of flavours and that it perfectly suits with coffee, chocolate and cola. In this competition, the winning bartender will win a trip for two people to Jerez de la Frontera to visit our winery.
Cardenal Mendoza  Experience 'Ready to Drink': The versatility when it comes to consuming Cardenal Mendoza is one of its many particularities. This year we want to focus on the latter fact to develop our own "ready to drink" recipes with three of our Cardenal Mendozas: Classic, Nebulis and Angelus.
Cardenal Mendoza Music Festival: La música es parte fundamental de la alegría de vivir y, como no puede ser de otra manera, Cardenal Mendoza quiere siempre estar presente donde esta se respira. En nuestra mítica bodega de Celestino organizaremos una fantástica experiencia musical en la que, por supuesto, se podrá degustar Cardenal Mendoza de forma clásica o en sus otras excitantes variantes tales como los ready to drink, coctelería, etc…
Cardenal Mendoza Nebulis "Cigar Club": In this case, the protagonist will be Cardenal Mendoza Nebulis. We will develop several tastings in "cigar clubs" around the Iberian Peninsula where cigar lovers can taste the smoked of Cardenal Mendoza Nebulis. What more could you ask for? Cigar fans are in luck!
The poster of Cardenal Mendoza Golden Week 2022
Through this year's poster, we wanted to convey the moment we all long for, the return to normal. After turbulent months, it's time to reclaim enjoyment in a serene and hopeful way with Cardenal Mendoza as the main actor and source of liveliness. Artwork made by the Jerez artist Daniel Diosdado.
Another year of awards
Cardenal Mendoza has once again demonstrated in 2022 why it is the top choice of brandy for many mixologists around the world. 
We are proud to have been ranked as top 3 in the categories of  Top Five Best-Selling Brandies awarded in the Drinks International Brand Report 2022.
An award that makes the fifteen years of aging in American oak barrels that Cardenal Mendoza's authentic Gran Reserva Sherry brandy requires, a long artisan process that transmits its sophisticated woody nuances, and the more than 200 years of passion and effort for creating a brand of the highest quality have been worth it.
Julio Cabrera
Julio Cabrera, Miami's king of mixology! Julio has been in the industry for more than 25 years, perfecting his craft throughout the world. Since 2006, he's been in Miami helping transform the cocktail culture into something worthy of accolades and when he isn't behind the bar, he is training fellow bartenders on the ways of the "cantinero," the classic bartending style from his native Cuba
To celebrate The Golden Week, Julio has concocted three innovative takes on classic cocktails, using Cardenal Mendoza and he has kindly shared the recipes so that you can download them and either make them at the bar or at home yourself!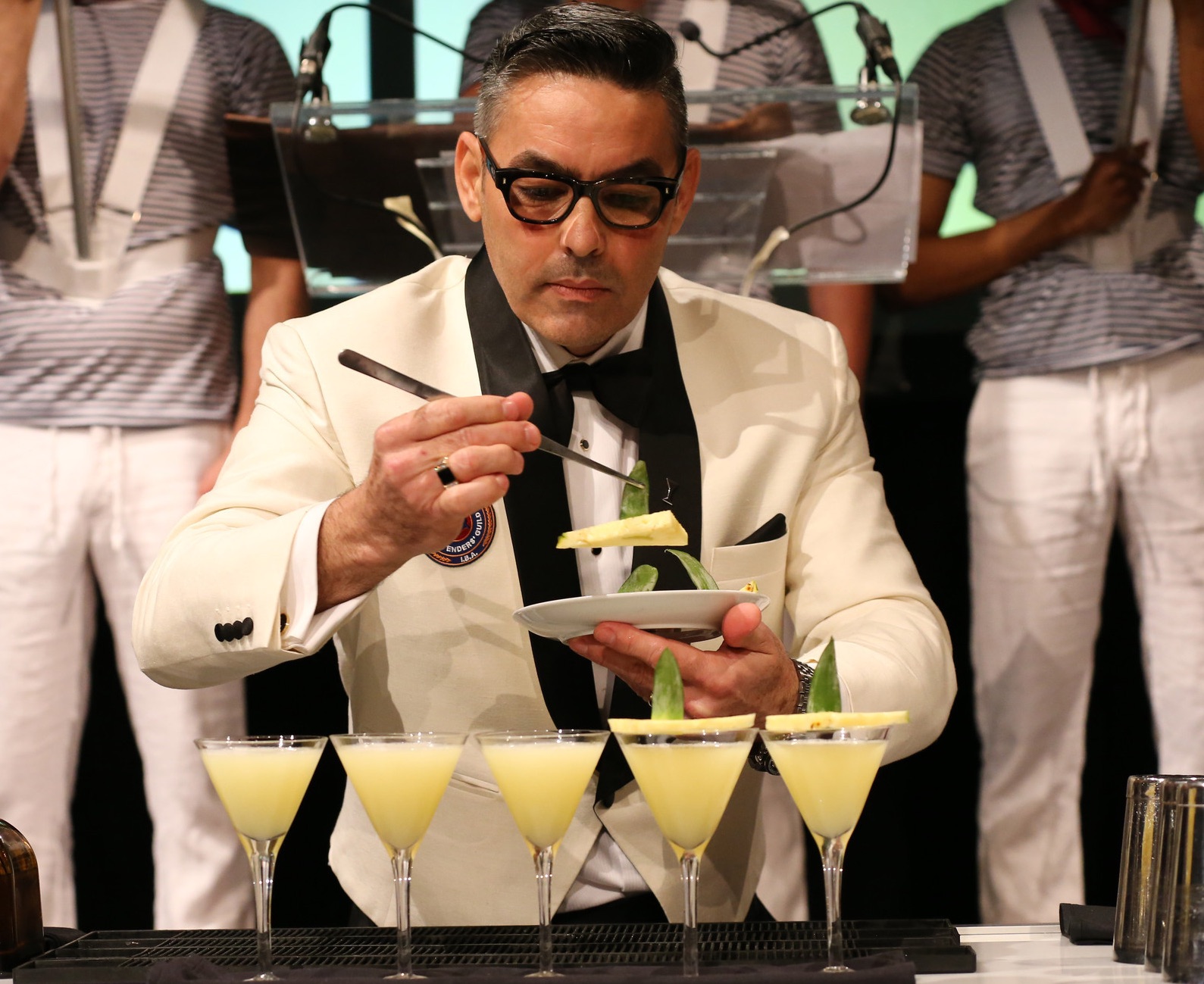 Download the recipes and posters of the cocktails