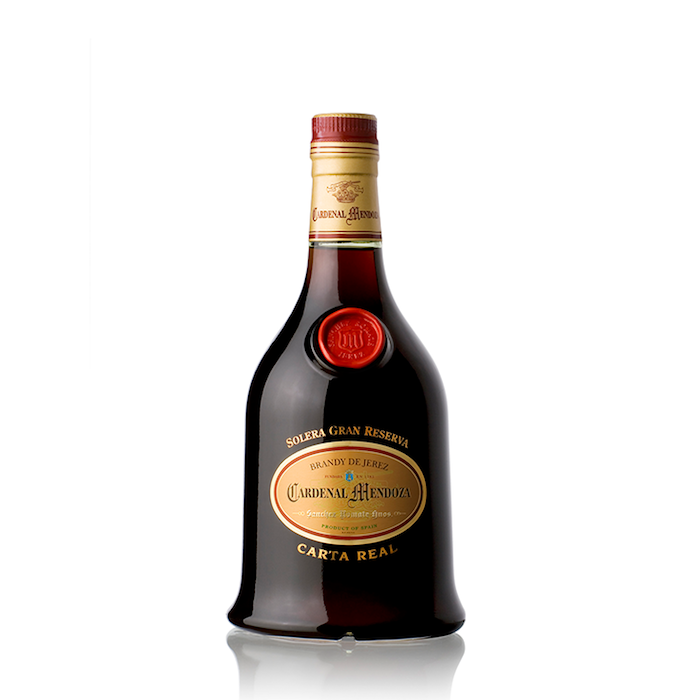 Brandy de Jerez
Carta Real
Cardenal Mendoza Carta Real is our elegant and awarded Sherry Brandy, with an average age of over 25 years, aged in old Oloroso sherry casks. Discover the most highly appreciated Brandy de Jerez internationally, since 1887.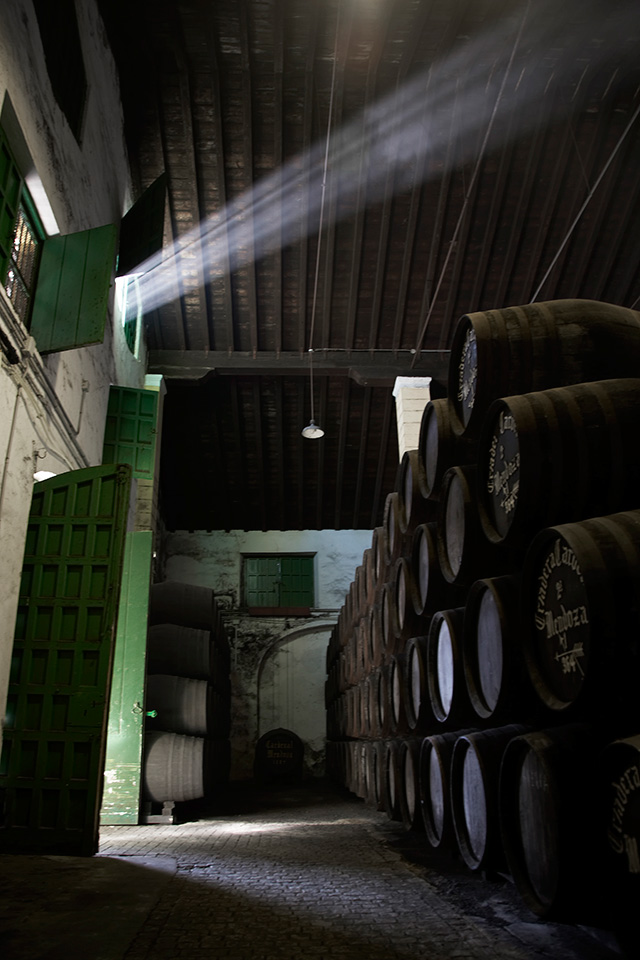 Cardenal Mendoza: brandy for a royal occasion
In 1981, in celebration of the bi-centenary of the bodega and looking toward the new century, a parcel of Cardenal Mendoza was set aside to commemorate the new millennium. This brandy quietly matured for nearly two decades patiently awaiting its bottling and launch onto the market. We call it Carta Real in memory of a dinner at which wines and brandies from Sánchez Romate were served in the Royal Palace of Madrid on the 2nd December 1900.
At that time, Juan Manuel Sánchez y Gutiérrez de Castro, the bodega's proprietor, was a minister to King Alfonso XII, and ennobled by him with the title Duke of Algeciras in recognition of his successful organisation of the International Conference of Algeciras in 1906. 
Tasting Notes: Cardenal Mendoza Carta Real
Cardenal Mendoza Carta Real is an elegant Brandy de Jerez with an average age of over twenty-five years, aged in barrels seasoned with old Oloroso.
Cardenal Mendoza Carta Real: unique brandy with seductive, bright hues of old mahogany, it has an extremely elegant aroma of fine old oak with traces of raisin and prune, while on the palate it is beautifully rounded, smooth and lingering, the sort of exceptional characteristics one might expect from a brandy aged over such a long period.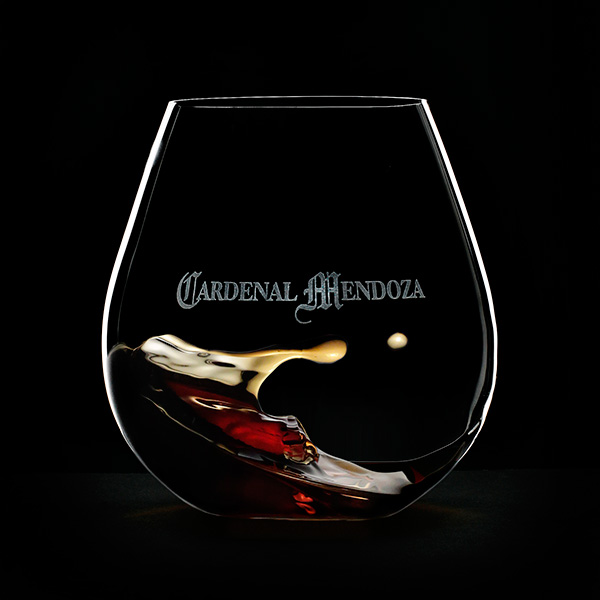 Award Winning
2015 DLG Best Spirit

2015 Gold Meininger International Spirit Award

2016 Chairman Trophy Ultimate Spirit Challenge
 
Carta Real is presented in an exclusive numbered and screen-printed bottle.