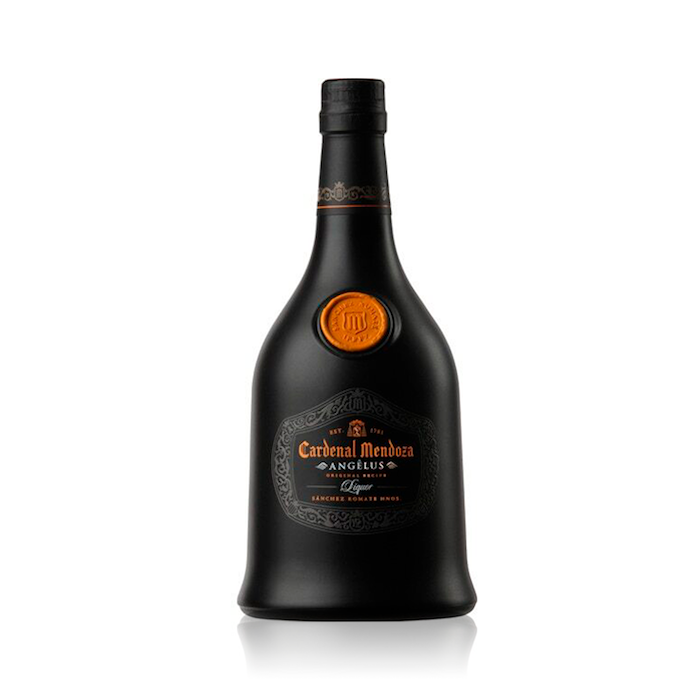 Brandy de Jerez
Original Recipe
Cardenal Mendoza Angêlus is a liqueur based around Sherry Brandy, with Seville oranges, lemons, cardamom and clove. The most exclusive part of Cardenal Mendoza, the Angels' share, takes on a new dimension in the form of a liqueur. Angêlus is a liqueur based around our classic Sherry Brandy.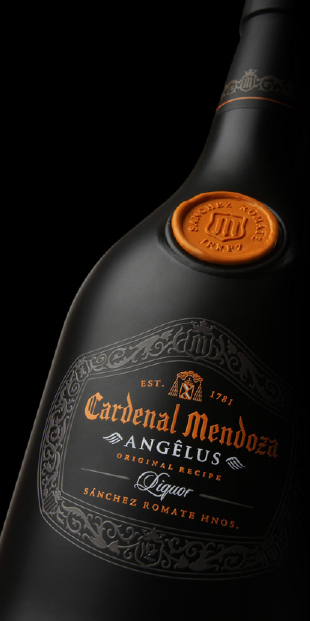 Bitter Seville Oranges, Lemons from Valencia, Cardamon and Cloves.
The most recent addition to the Sánchez Romate family, Cardenal Mendoza Angêlus was created bythe Bodega's foreman who wanted to transmit the fragrance of the orange blossom that engulfed the Bodega's patio every spring. This was the essence which, mixed with the aromas of the sherry wines and brandies maturing in the Bodega, was what the foreman felt epitomized the Bodega's home, Jerez de la Frontera. He got to work to try and capture this link to the city through the combination of aromas and tastes in a new spirit.
The foreman begun by adding the bitter orange and sweet orange peel from the oranges that covered the Bodega's patio and other natural components to the famous brandy already being produced. After much positive feedback from those who tried his new creation he responded by declaring that he was simply collecting the "angelical features of the Cardenal (brandy)."
The maceration of the natural ingredients and the distillation process take place in a prestigious old distillery founded in 1824 and famed for its traditional Bain-Marie process.
The Angel's Share
Using the classic Cardenal Mendoza Brandy as its base, Angêlus is made by blending in the essences of the natural ingredients, principally bitter oranges and orange peel and cardamom, and ageing the blend in butts already seasoned with Sherry to achieve perfect balance.
This creates a unique, original and distinctive product which is enormously versatile.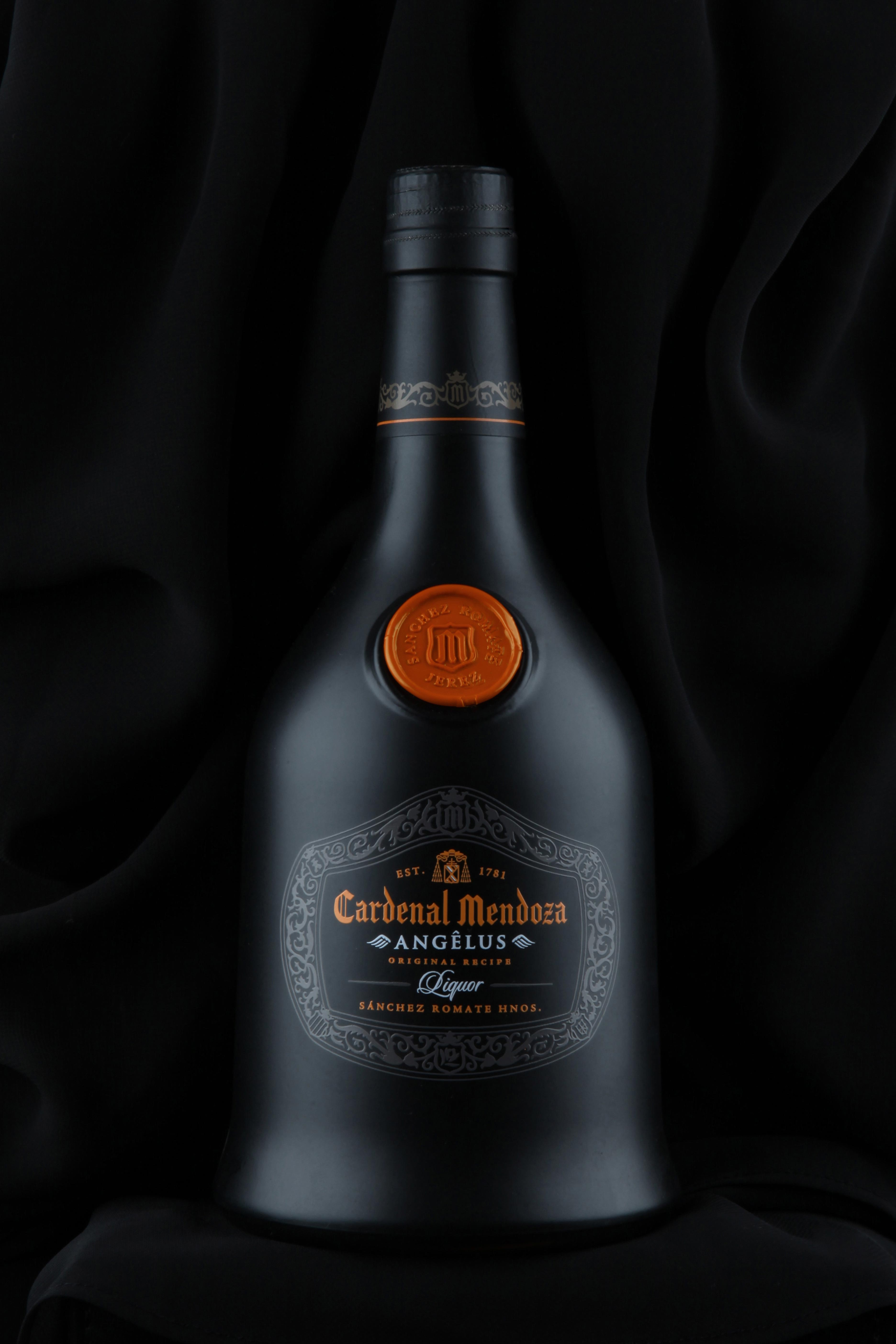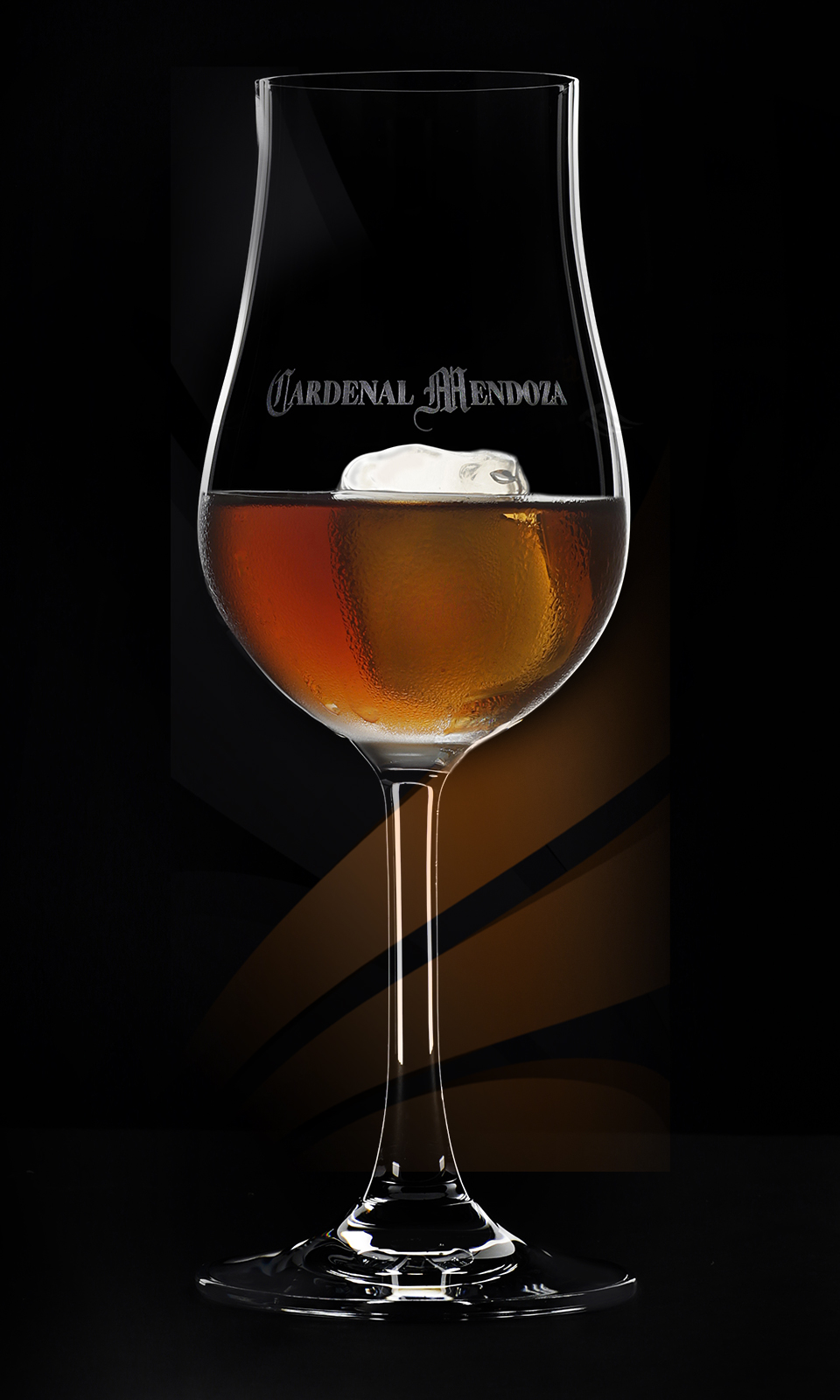 Tasting Notes
Bright mahogany in colour with glinting amber highlights. On the nose it has fresh, intricate citrus and spiced notes which evoke sweet, tangy aromas of dried fruits. The palate offers an explosion of citrus notes, with lots of orangey bitterness from the bitter oranges, a sophisticated hint of spice and a slight toasted note, all balanced by some sweetness. The finish is seemingly endless.
Angêlus is amazingly versatile.
It is delicious on its own or with a little honey as a winter warmer helped by its spicy note. At other times of year it works beautifully neat with ice and a slice of orange, or as a long drink with lemonade or sparkling water. It also makes a very sophisticated version of the Alexander cocktail, shaken with ice and fresh cream. In the kitchen it makes a superb crèpe Suzette and a few drops vastly improve a fruit salad.
Angêlus Cocktail Club
So versatile, it can be the protagonist but also the perfect companion in both classic and new age cocktails.  
Watch the entire series featuring Spain's top mixologists sharing their unique cocktail recipes with Angêlus.