El cubano
26 November 2019
Playing off the recipe of a classic Old Fashioned, my main goal with this recipe was to introduce some deep, earthy flavours to complement the rich and smooth brandy. With the substitution of whiskey for brandy and the addition of three C's (cigar, chocolate, coffee), the cocktail is full-bodied while maintaining the fruity notes from the sherry cask maturation, resulting in a beautifully flavourful and long finish.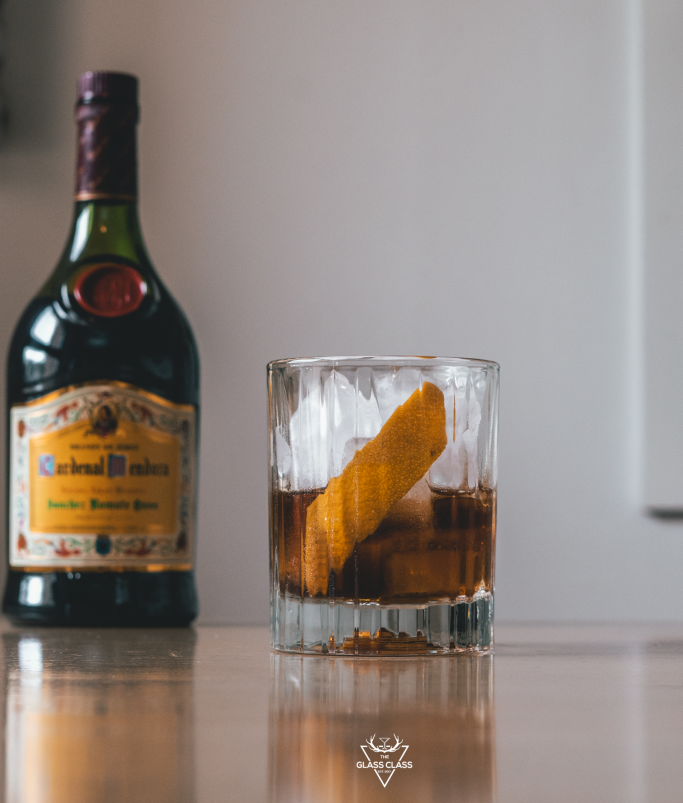 Ingredients:
50ml Cardenal Mendoza
10ml Brown sugar coffee syrup 2 dashes Chocolate Bitters
2 dashes Grapefruit Bitters
Elaboration:
Stir all ingredients in a mixing glass with ice. Strain into an old fashioned glass with ice. Express and garnish with an orange peel. Using a smoke gun, smoke the cocktail with cigar leaves from a Cohiba cigar.
See more Brandy cocktails