Pop up Coffee
04 March 2021
This cocktail recipe is create by We Love Cocktails. Founded by Andre and Nadine, also known as the King and Queen of mixology in Germany, We Love Cocktails have more than 16 years of experience working in the cocktail biz.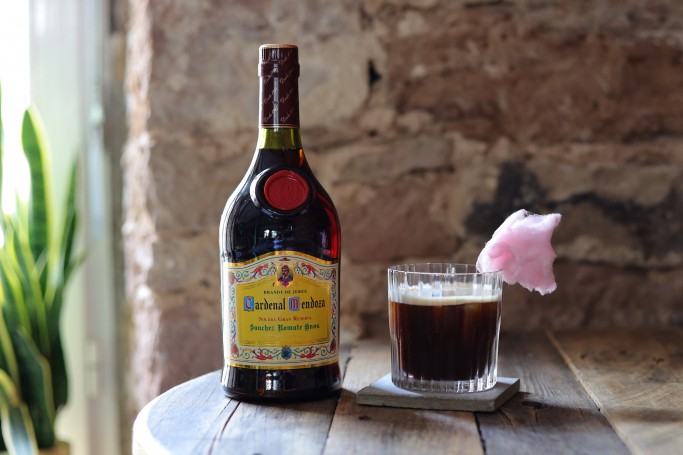 Ingredients:
1.5 oz Cardenal Mendoza Classic 
5 Ice Cubes 
1,5 oz kahlua  
0,5 oz pink peppercorn Sirup  
1 egg white  
1 espresso shot  
Directions:
In a shaker put all the ingredients and mix. 
Double strain in a old fashion glass.
Garnish with cotton candy.
See more Brandy cocktails