Clams marinere
18 June 2018
Clams are one of the most delicious dishes. It is usual to prepare them with succulent and magnificent sauces making it a great dish to enjoy practically at any time of the year, especially, especially in summer.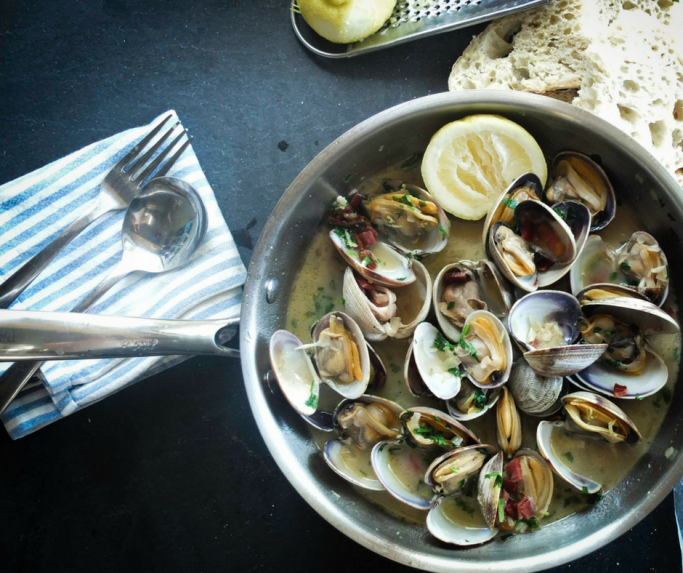 Ingredients:
800 gr. clams 
2 garlic cloves
5 gr. flour
1 dl. olive oil
1/ dl. brandy Cardenal Mendoza
1/2 dl. white wine
1 1/2 dl. fish soup
parsley
Salt
Elaboration:
In a bowl with salt, put the clams and cover them with cold water for 1 hour.
In a pan, add the oil and chopped garlic. When they are browned, toss the clams and flour, and stir well. Next, flambé with brandy Cardenal Mendoza, add the white wine, the parsley and cover everything with the fish broth.
Let boil, when the clams open, stir everything for 2 or 3 minutes and serve.
You May Also Like
Straight from the bota