Cardenal Plum
26 November 2019
The idea here is for the chocolate element in the liqueur to really enhance the C factor in the brandy - the Chocolate edge. The plums just add a more subtle fruitiness, while the basil adds an interesting "what is that?" complexity. And, to my palate at least, combine to give a lasting coffee finish to the cocktail. You might need a second one to agree with me!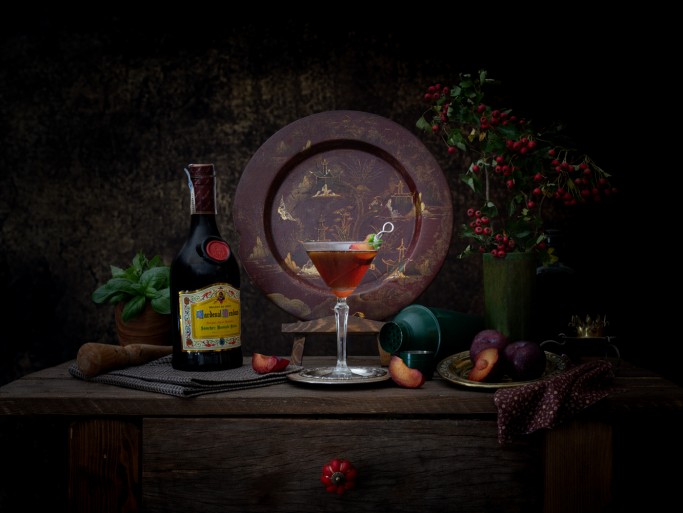 Ingredients:
45ml Cardenal Mendoza Brandy de Jerez 30ml Plum and Chocolate Liqueur
10ml sugar syrup
2 large fresh basil leaves
1 dash of chocolate aromatic bitters
Elaboration:
Muddle the basil with the sugar syrup in a cocktail shaker. Add ice and the other ingredients and shake. Double strain into a martini glass and garnish with a slice of plum and a small basil leaf and a dash of chocolate bitters.
To make the liqueur - cover two really juicy sliced plums and 90g of dark chocolate broken into pieces with 50ml vodka. Add two teaspoons of sugar and seal. Shake once in a while over a course of a week before straining and using.
Cocktail by Andrew Barrow
See more Brandy cocktails