Cardenal Mendoza Cocktails around the world
17 June 2016
Our fascination with the world and the diverse cultures it contains inspires us to share how Cardenal Mendoza,  elaborated only in Jerez, is enjoyed in cocktails throughout the globe by top mixologists.  
The Caribbean – Coctelera Caribe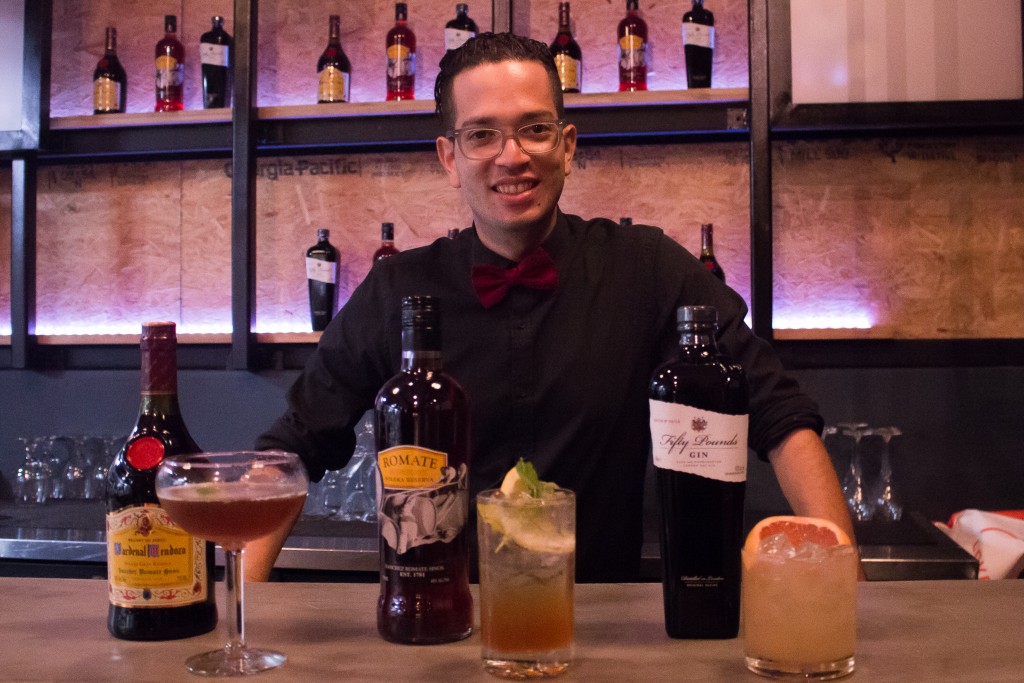 Arnaldo Silva from Puerto Rico has been a mixologist for over 8 years and has set up a blog to educate spirit and cocktail enthusiasts about the Caribbean cocktail scene. Arnaldo is determined to show that there is so much more to the Caribbean than Piña Coladas & Mojitos. He experiments with spirits that are gaining ground, and in his search, has celebrated the versatility of Cardenal Mendoza in the following mixes:
Cardenal Smash
2 oz Cardenal Mendoza Brandy de Jerez
8 mint leafs
1/2 wheel pink grapefruit 
1 oz Honey Syrup ( 1:1)
Muddle the grapefruit and the mints, add the honey syrup and the Cardenal Mendoza. 
Shake and strain on rock glass.
Garnish: 1/4 wheel pink grapefruit & mint sprig
Spanish 75
1 oz Cardenal Mendoza Brandy de Jerez
1/2 oz Honey syrup 
1/2 oz lemon juice
Cava to top
Shake first 3 ingredients, strain in a champagne flute.
Top with your favorite Cava
Garnish: lemon twist
Hollywood, United States – PeakandSmoke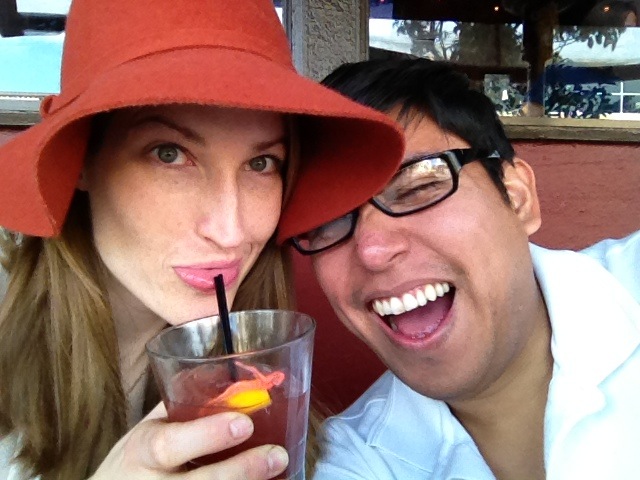 Next up we head to the glamour of Hollywood in search of our own rising stars in the cocktail world. We find them with Edwin Cruz and Laura Lindsay, two cocktail aficionados who have built a wealth of cocktail knowledge working at The Hollywood Roosevelt Hotel and Connie & Ted's respectively. Their love for their work as mixologists has seen them share their passion but hosting education seminars that include tasting, techniques, cocktail history and creation. Check out their blog PeakandSmoke
Edwin and Laura's Cardenal Mendoza twist enhances the brandy with their homemade cherry syrup. Take a look at the recipe for both the Cherry Syrup and the Cocktail:
Bing Cherry Syrup (375 ml)
200 g  Cherries (seeds and all) 
200 g Water 
200 g Sugar (raw cane)
Combine cherries and water in a saucepan at low heat. Before it boils, turn heat down and crush cherries. Add sugar and bring to a light boil over medium heat. Turn heat down to a simmer and continue cooking for 5 minutes. Take off heat and pass through a fine strainer. Cool and bottle. Don't forget to press out as much liquid out of the solid bits in the strainer.
It's a Cherry not a Berry
2 oz. Cardenal Mendoza Brandy de Jerez
1.5 oz Grand Marnier
1 oz Bing Cherry Syrup
1 oz Lemon Juice
1 Egg White
Garnish – A blackberry, lemon peel, orange peel & Angostura bitters
Madrid, Spain – The Cocktail Store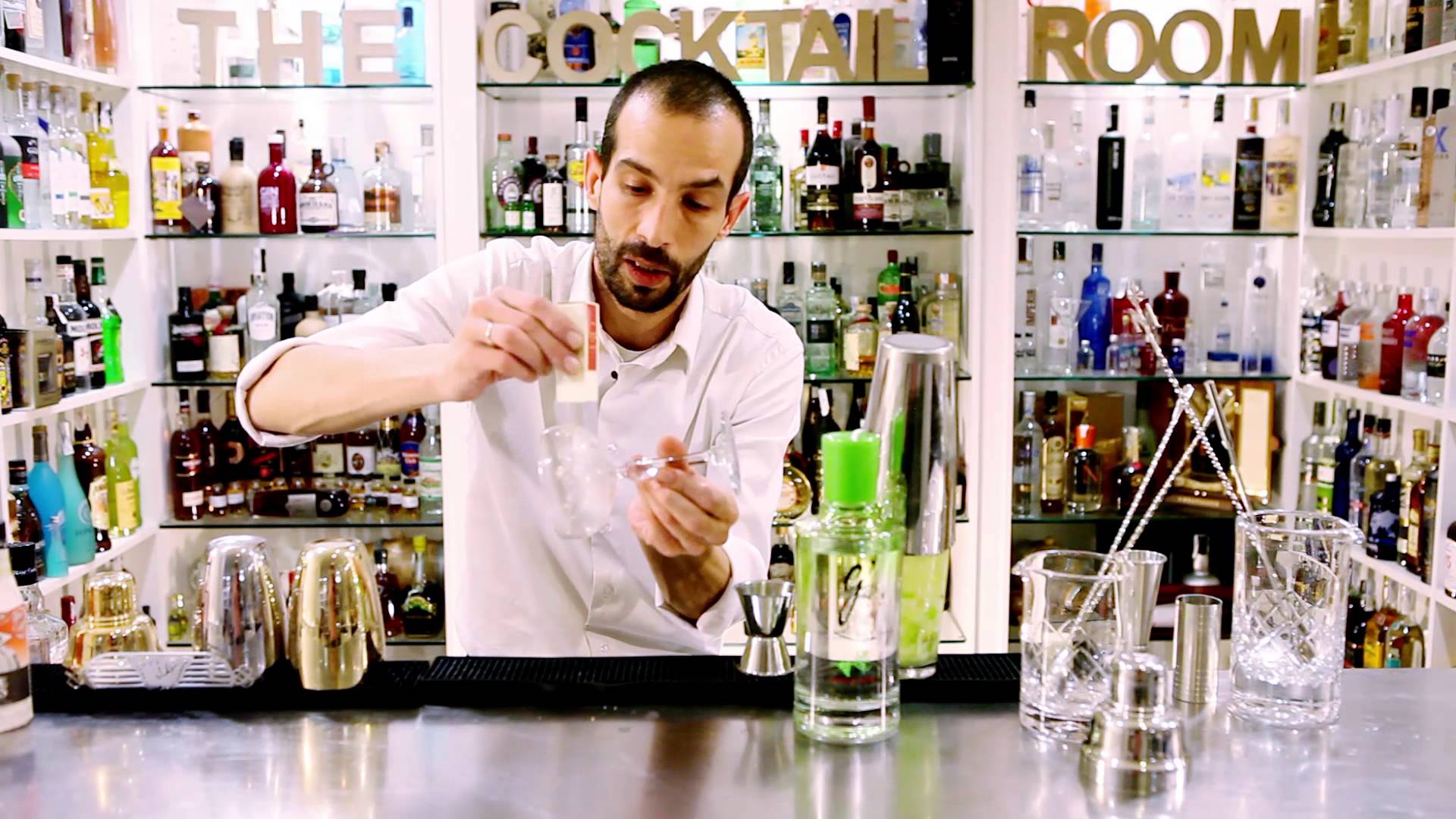 We return to the patria, and our nation's capital: Madrid. The Cocktail Store is a space entirely dedicated to cocktail making and mixology. Within a contemporary and stylish setting, manager Tupac Kirby has created a meeting point for internationally recognized mixologists and spirit brands. The Cocktail Store has grown significantly since its birth in 2011, now offering a range of services from its own store, brand showroom, cocktail school, cocktail library & cocktail laboratory! It is a fine enterprise that champions the qualities of different spirits and forever pursues new and innovative combinations to pair with each spirit. Here's a combination designed to pack a punch that has been carefully crafted with Cardenal Mendoza, Campary, Gin and even a splash of Fino. We really do like this one:
Lucien Gaudin

10ml Cardenal Mendoza Brandy de Jerez
40ml Fifty Pounds Gin
10ml Fino chilled
2 drops of angostura
Bitter Orange
Combine ingredients in a mixing glass and fill with ice. Stir well and strain into a chilled cocktail glass. A twist of orange peel is not out of place here.
See more Brandy cocktails