Cardenal Mendoza and Chilled Magazine hosted the Golden Week Cocktail competition
31 October 2019
Cardenal Mendoza and Chilled Magazine hosted the Golden Week Cocktail competition challenging all bartenders and mixologists to create a unique and inspiring cocktail using one or more of two winning brands: Cardenal Mendoza Sherry Brandy & Angelus Liqueur.
The competition, held at Café La Trova in Miami, Florida, is part of the 4th Annual Golden Week, a weeklong international celebration of brandy de jerez.   Talented individuals nationwide submitted an overwhelming number of exceptional entries and eleven finalists were selected for a final tasting round.  Our panel of judges conducted a blind tasting to evaluate taste, aroma and color, following which each of the finalist submissions were judged on creativity, name and written inspiration of their creation.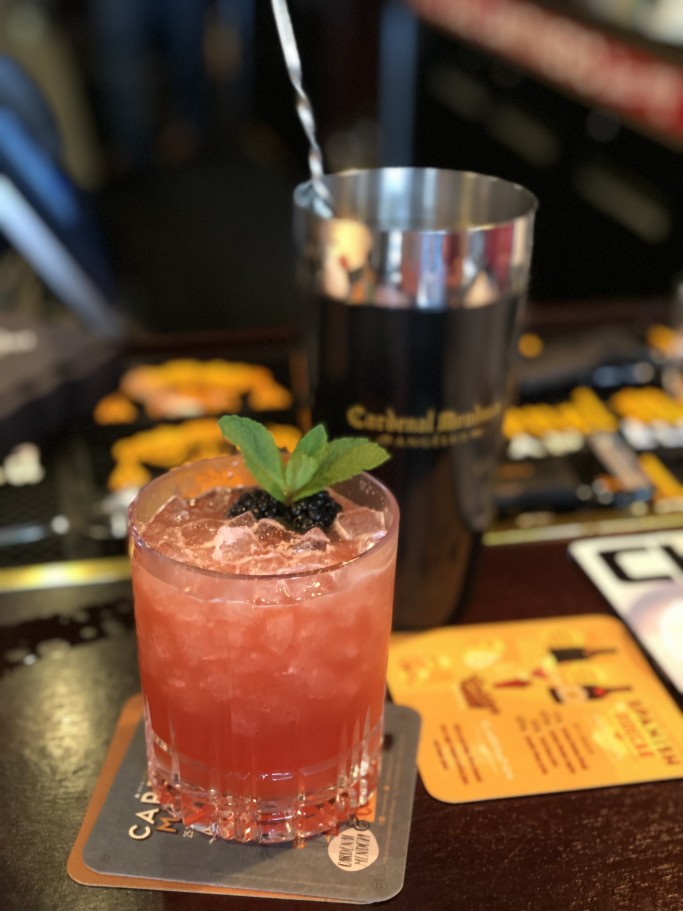 The winner of the 2019 Golden Week Cocktail Competition, taking home $1,500 and a trip to visit Sanchez Romate Winery in Jerez de La Frontera, Spain, is Lauren Pellecchia.  Her innovative cocktail, Brier,  is a take on the classic Bramble and features the perfect balance between Fifty Pounds Gin and Cardenal Mendoza Angelus Liqueur.
10 exceptional finalists also made the cut from a total of 75 entries, they include: 
Jonathan Stanyard - Seattle, Washintong.
Lance Bowman - Chicago, Illinois.
James Coleman - Philadelphia.
John Achundia - NYC.
Perry Fox - Whitestone - New York.
Joan Villanueva - Chula Vista, CA.
Lauren Pellecchia - Loveland, OH.
Phillip Childers - Astoria, New York.
Antonio Gonzalez - Chula Vista, CA.
Trinh Quan Huy-Philip - San Antonio, Texas.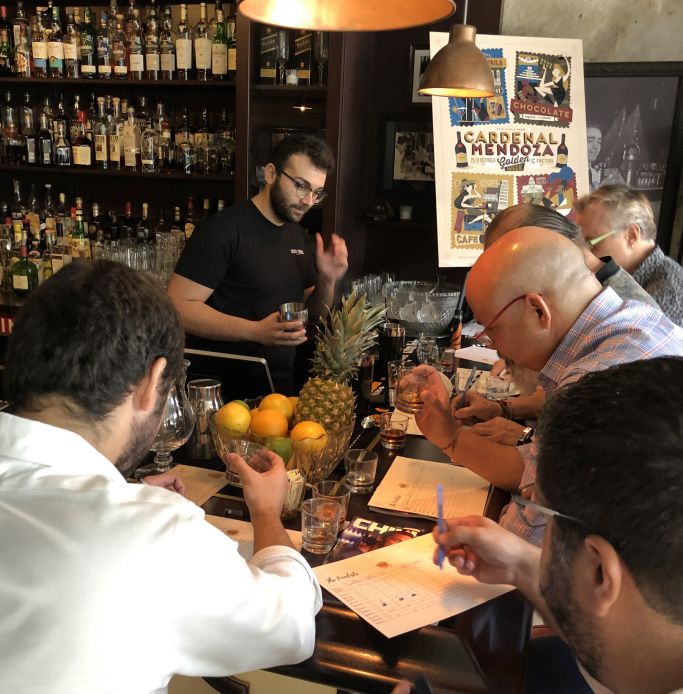 Judges:
Borja Leal -  International Brand Manager for Sanchez Romate Winery
Ricardo Febres - National Brand Manager , Shaw-Ross Imports, LLC
Orestes Pajon -  Cantinero & Partner,  Cafe La Trova
Christina Staalstrøm - Principal ,  Staalstrøm, LLC
Jeff Greif - President, Free Agent Media
Thom Meintel - Director Client Services, Free Agent Media
See more Brandy cocktails