Brandy and Cocktails: Tradition vs Modernity
16 May 2018
Interview with Julio Cabrera: When it comes to cocktails and the world of Brandy, there are two distinct schools of thought: tradition and modernity. In certain cases, these mixtures arouse devotion in people and a genuine passion for them, and in other cases they evoke a more sceptical attitude about consumption which is not the traditional "straight" or "on the rocks".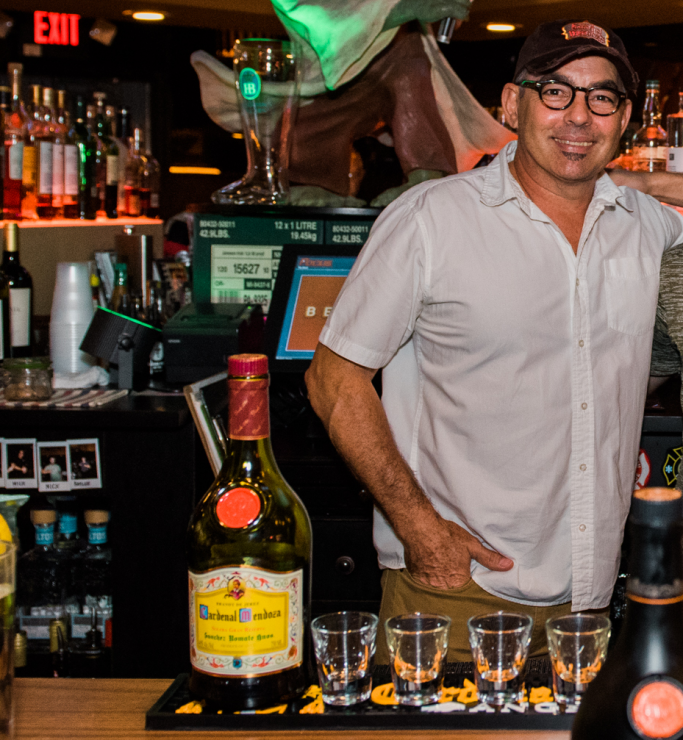 However fashion tells us that the use of brandy in cocktails has never ceased to impress for its ability to adapt and appeal to a new public seeking new experiences.
At Cardenal Mendoza we wanted to learn more about this world, so we spoke with Julio Cabrera, a Cuban, and one of the world's leading cocktail barmen.
At 14.00 (20.00 in Spain) Julio answered our telephone call so enthusiastically that it gave away the passion he feels for the world of spirits and cocktails.
"Brandy was very popular 20-30 years ago in the United States. Everybody used it in cocktails and the public loved it. But after this golden age it suddenly went out of fashion and stopped being used, however in recent years it has been enjoying something of a "resurrection", says Julio.
"In fact a survey was conducted among the most famous barmen in the US asking for their predictions as to what would be the cocktail trends in the coming years, and the majority backed the return of brandy to restaurant lists and the country's best cocktail bars. Have you ever tried an "Old Fashioned" where they have substituted rum for brandy? It is simply incredible" he says.
"Particularly with Cardenal Mendoza", he adds, "it is well-known to the public here as a bit above average. Its ageing in oak barrels previously seasoned with Sherry makes it incomparable to most other spirits. ".
The quality of the raw materials and the production methods make Cardenal Mendoza an exceptional spirit for making cocktails
We also had the opportunity to ask him about women's tastes in relation to brandy. As you know, it is considered as more of a man's drink yet, as Julio tells us, there are alternative ways to unlock this market. 
The Cardenal Mendoza Liqueur brandy "Angelus", which is based on oranges, has a character which attracts and delights women, so I believe that using Angelus would be a good path to follow in attracting them to brandy.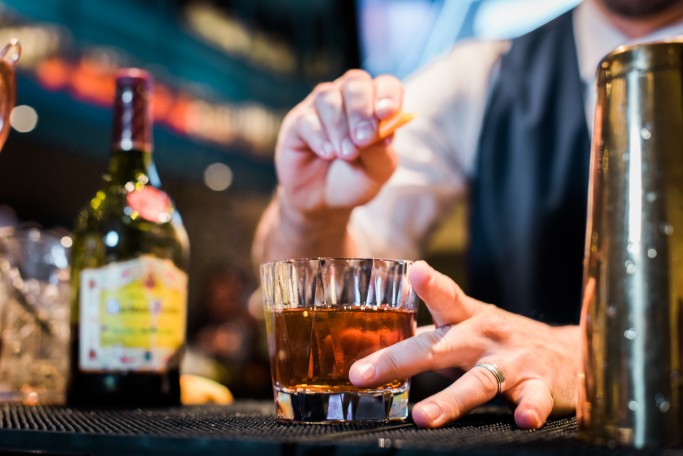 What is coming back into fashion is not only Jerez Brandy particularly but also Sherry in general. "We are witnessing a strong resurgence of cocktails based on Amontillado, Oloroso and even Pedro Ximénez. In fact 2018 looks like being a great year for these wines. Many people are trying them again".
So brandy is very much making a resurgence as a cocktail spirit, more is being consumed, new combinations are being created and public demand is growing. So since we like to experiment and innovate in everything we do, we hereby present you with the following cocktails based on brandy with which to impress your family, visitors and friends.
They won't fail to delight you - but dare you?
Top brandy-based cocktails to make at home:
Metropolitan
This cocktail is for those who like drinks with character. It has a very notable brandy flavour and we recommend it as an aperitif on those occasions when you want to make the moment memorable.
Ingredients:
80 ml Cardenal Mendoza Clásico
40 ml sweet vermouth
½ teaspoon of gomme syrup
A dash of Angostura bitters
Method: see video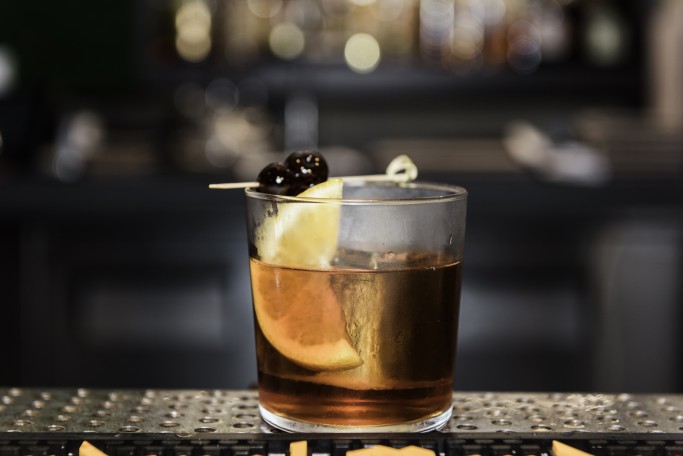 Old Fashion
Here is a cocktail which is a triumph of simplicity; its generous flavour makes Cardenal Mendoza blended with Angostura one of the most popular choices.
Ingredientes:
80 ml Cardenal Mendoza Clásico
A dash of Angostura bitters
A teaspoon of sugar
2 strips of orange peel
2 Maraschino cherries
A little lime or lemon soda
Method:
1. Put the sugar in the glass
2. Soak the sugar in a little soda and Angostura, add the orange peel and cherries
3. Mix well
4. Add the Cardenal Mendoza and stir it in
5. Add an ice cube and lastly add the rest of the soda on top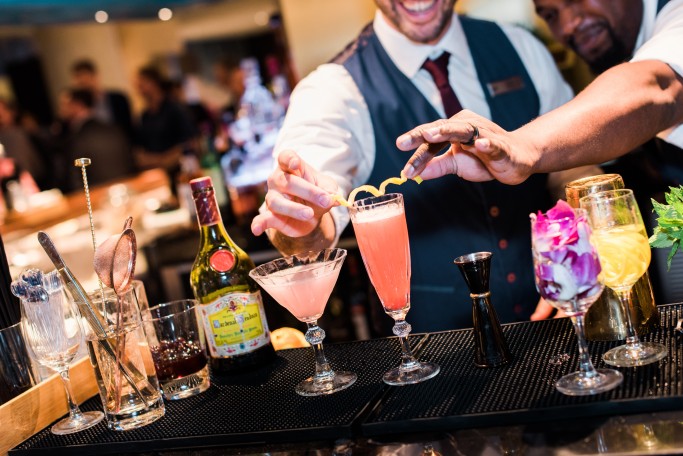 Sidecar
This is one of the all-time best cocktails, easy to make (around 3 minutes). Today it is still the perfect introduction to the potential of a classic cocktail.
Ingredientes:
60 ml Cardenal Mendoza Clásico
30 ml Cointreau orange liqueur
30 ml lemon juice
Lemon peel to garnish
Method:
1. Put the ingredients into a cocktail shaker with a few ice cubes
2. Shake energetically
3. Pour into a suitable glass
4. Decorate with some lemon peel
As you can see there is a multitude of possible combinations based on brandy which are suitable for anybody. We have presented our favourites here - but there are lots more!
So get started and be amazed by the adventure with so many interesting and complex flavours and unique sensations.
See more Brandy cocktails