3 pairs by Cigar Sommelier Nik Barker
05 April 2018
by Ben Daiken
Like good whiskies, brandy - especially Cardenal Mendoza - goes well with a Cuban cigar. But with dozens of brands and hundreds of varieties to choose from, where do you begin?
You start with talking to a guy who knows what he's talking about!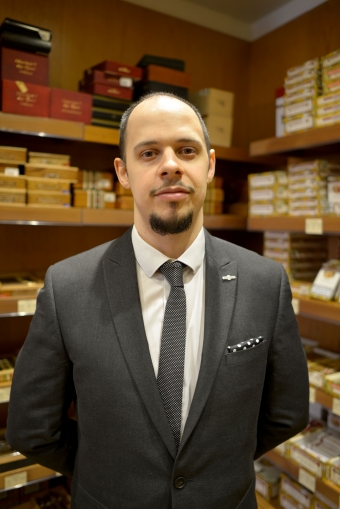 Nik Barker passed his Master of Havanas exam making him one of only a handful or 'Cigar Sommeliers' in the world. He works at James J Fox cigar merchants in London - a store which stocks hundreds of different kinds and I suspect Nik has tried them all!
He picked out a small, medium and large cigar - each of which are the perfect compliment to Cardenal Mendoza.
Small: Cohiba Maduro Secretos
Size: Petit Corona
Price: Around €20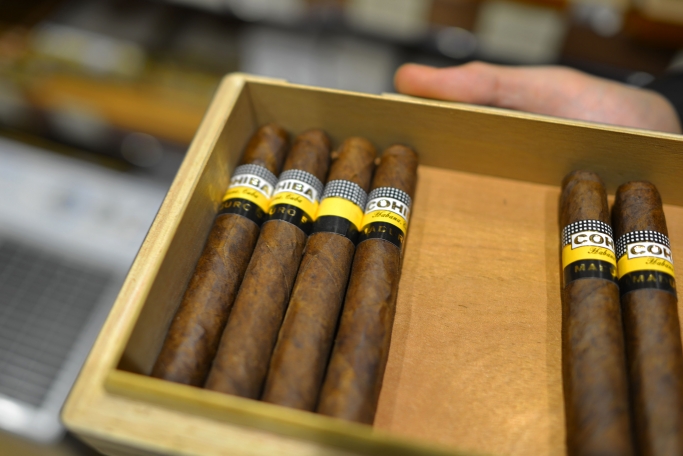 Perhaps the most famous of Cuban brands and created to keep Castro himself in cigars. Nik is a fan, "Cohibas are excellent, people say they are overrated, but they're not." And has the perfect one to match with Cardenal Mendoza.
"It's a medium, even medium to full-bodied 25 minute smoke, with spice at it's base - but not too much. It has a lot of leather about it, lots of brown sugar. They're distinctly sweet all the way through, but ever-changing. It changes from earth to leather quite distinctly after the first ash drops."
Because this one's slimmer and the sweeter notes being towards the outside of the cigar there's a bit more focus on the sweeter notes - treacle, almost coffee notes at the finish.
Medium: Vegas Robaina Familiares
Size: Corona
Price: Around €20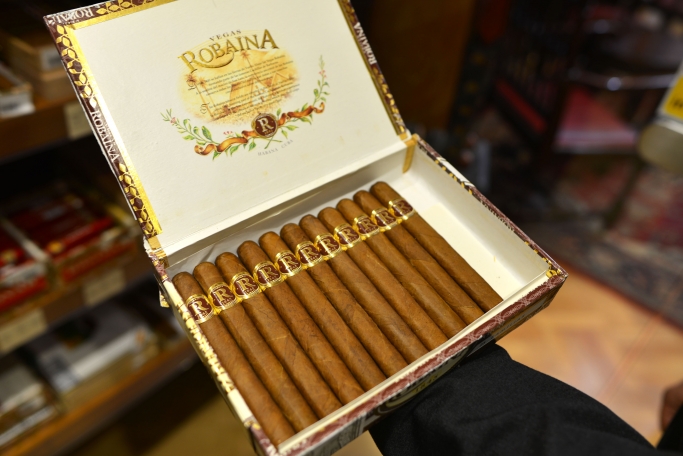 Alejandro Robaina was an acclaimed tobacco farmer in Cuba producing some of the best leaves in Cuba and this under the radar brand named after him carries the same quality in their cigars.
Not as well known as it's bigger cousins, Nik rates this as his surprise pick of Cubans to bring out the best of a glass of Cardenal Mendoza.
This is a very different smoke. Very peppery, very spicy - but quite light. Heavy mineral notes to it - almost like a crisp bread - very unusual tangy finish, almost a limey quality.
"It has a fresh, drying taste to it - unusual, but really good. The best cigar of it's size - the best corona going."
Large: Bolivar Super Corona Ltd Ed 2014
Size: Super Corona
Price: Around €28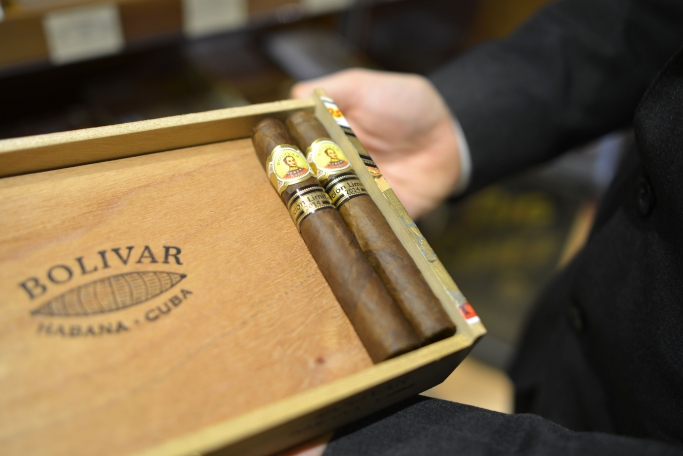 If you want a cigar that will last you for more than a couple of glasses of Cardenal Mendoza then you need to go for a larger size, and with it being a larger size it burns cooler so they are often easy to smoke.
"Bolivar are typically about the fullest body brands going but this one is relatively light by their standards and is medium bodied."
A thicker cigar so it's cooler - very easy to smoke, there's no smoothness lost because of the size.

Probably a little easier to appreciate the brandy because it's cooler and not as strong as something like the Cohiba. With the dark wrapper the sweet notes are ever-present."
You May Also Like
Straight from the bota