Rodolfo Romero: profile of an unknown expert
18 May 2018
In 2010 he was publicly accused of falsifying a bottle of a 212 year old Cardenal Mendoza Brandy which had belonged to Napoleon.
Rodolfo Romero – or "Rudy" as he liked to be called – considered himself a "humble lover of brandy". However his life and legacy have become notorious for a series of events which have made him a faker in the eyes of some, and a lover of brandy in those of others. But who really is Rodolfo Romero?
The Rudy puzzle
His dark, penetrating eyes are those of someone who has seen and understood a world to which not everyone is invited. Rudy was not a person who passed unnoticed. "He made the best cocktails in Miami and loved to play the role of the perfect host".
Those who were around him in those last years before his disappearance, say that he was "enigmatic and eccentric", "extrovert, humble and talkative", an analytical person who leaves nothing to chance but likes to take risks.
However we need to go back to 2006 in Jerez de la Frontera (Cádiz) to understand his origins in the world of brandy.
There he started to attend tastings and assert to those present that he could identify vintages and bodegas. "The truth is that he did it very well", comments Carlos Martín, a friend of Rudy's.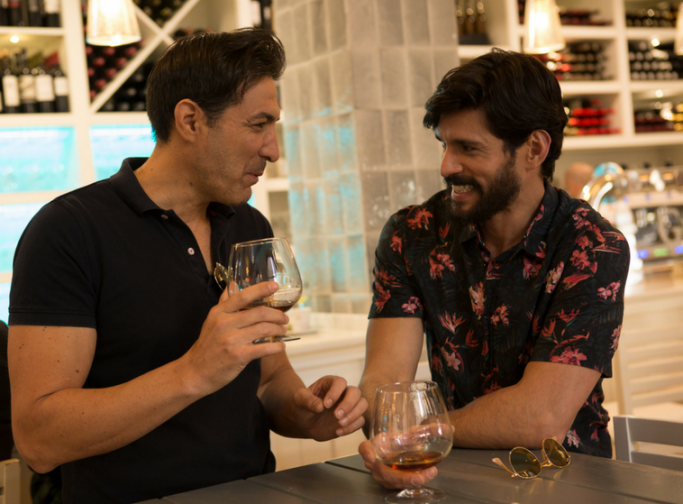 After developing his skills and making many contacts, his next step would be to dedicate himself to the sale and export of brandy to other countries. During this period he was a regular at tastings, presentations and conventions where, it is said, he acquired a different personality each time.
It was this which led to him being nicknamed "The Chameleon of Brandy".
Once he had built a reputation, his next move was to travel round the world for the next four months, and finally settle in New York (United States).
During this period he let flow his creative skills through music. To do this he got in touch with music producers to create a hip-hop song about brandy: "Brandy K Brandy" with which he sought to blend brandy and music. "He was well ahead of his time". In the end it didn't work out, however, and perhaps this was the turning point.
First contact with the Dutch collector
His purpose had always been to create the perfect brandy, and he knew he had to get close to the oldest and best conserved bottles in the world to achieve this.
To this end he travelled to Holland to visit a mysterious Dutch collector who owned a 212 year old bottle of Cardenal Mendoza Brandy which once belonged to Napoleon. There he encountered the object of his desire, which would put his life into reverse years later, when he was accused of falsifying it.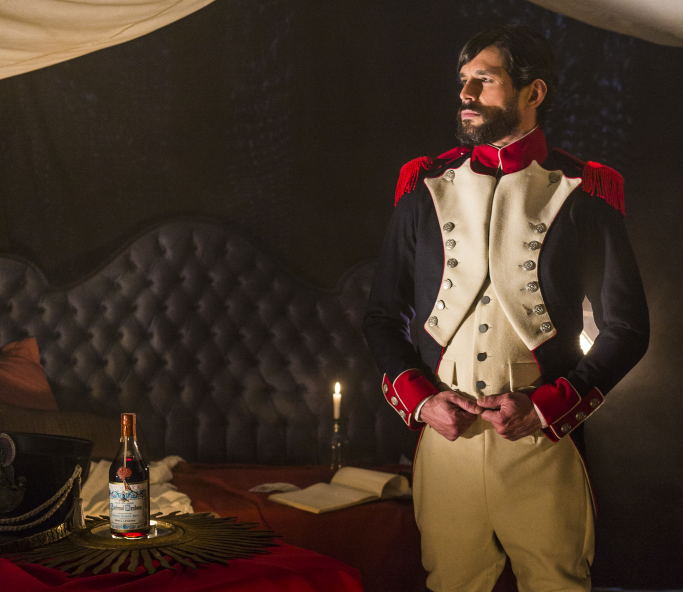 Much remains to be explained, however. Some accuse him of substituting the original for a fake, while others assert his innocence. Without doubt the 212 year old bottle of brandy which once belonged to Napoleon is one of the most controversial enigmas in the world of spirits. It is a puzzle with many pieces which we want to solve for you using the people involved, the facts and deeds.
Is Rodolfo Romero guilty or innocent? In this article: "Rodolfo Romero guilty or innocent?" we offer more details of his possible involvement in the events.
You May Also Like
Straight from the bota